Hygge, the Danish philosophy embodying a spirit of coziness, warmth, and comfort, has been steadily reshaping perceptions of interior décor. An integral element to infusing your home with a sense of hygge is selecting the perfect lighting. Scandinavian design powerhouse IKEA has tapped into this trend, offering a range of light fixtures to enhance your hygge home experience. Find our favorite Danish Hygge light fixture from IKEA below, along with a few great Amazon dupes.
Understanding Hygge in Lighting
Hygge lighting is characterized by its ability to create a soothing, inviting environment that resonates with comfort and tranquility. This is achieved by focusing on softer, warmer lights rather than bright, harsh illumination. Keep in mind, every type of lighting – ambient, task, or accent – can contribute to the hygge experience when chosen with care. For a deeper dive into achieving hygge lighting, check out our ultimate guide to hygge lighting.
Best IKEA Danish Hygge Light Fixtures (and our favorite Amazon dupes)
IKEA, with its inherent Scandinavian design ethos, naturally provides an abundance of hygge-inspired light fixtures. Let's explore some of our favorites:
Small Pendant Lamps
Embrace the essence of hygge in your home with IKEA's SUNNEBY/MÖLNART pendant lamp, whose soft LED glow and bell-shaped, clear glass design combine Scandinavian minimalism with cozy warmth.
IKEA's SUNNEBY/MÖLNART pendant lamp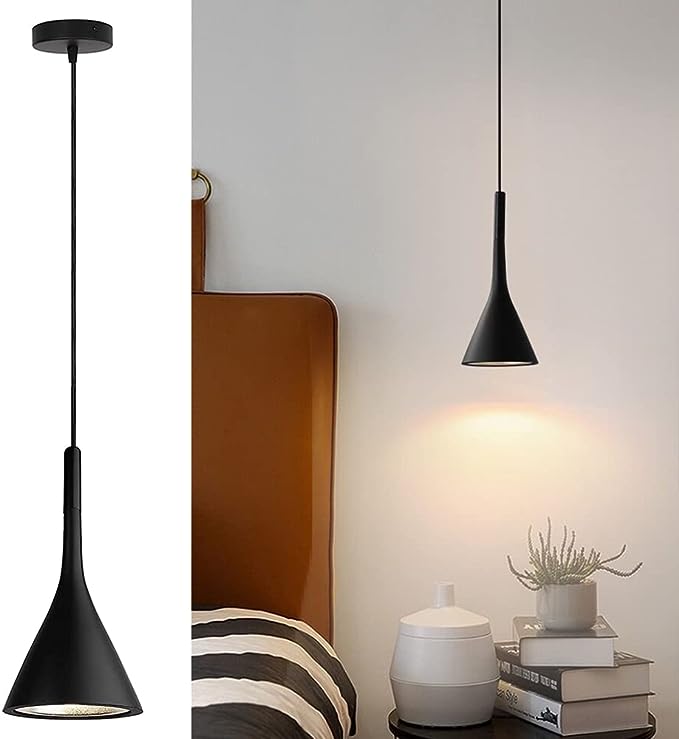 Our favorite Amazon dupe: iYoee Mini Pendant Light Fixture
Large Pendant Lamps
Infuse your space with this danish hygge light fixture IKEA MISTERHULT pendant lamp, whose handcrafted bamboo design exudes a naturally warm and inviting ambiance.
IKEA's MISTERHULT pendant lamp
Our favorite Amazon dupe: Plug in Pendant Light Rattan
Small Table Lamps
Illuminate your home with a touch of hygge charm using the BOEJA table lamp from IKEA, a beautifully handcrafted bamboo fixture that radiates a soft, soothing light.
Our favorite Amazon dupe: Bamboo Weaving Table Lamp with Handmade Natural Wooden Base
Large Table Lamps
With its chic brass-plated design and comforting white light, the UPPVIND table lamp from IKEA is an elegant touch of hygge for your home.
Our favorite Amazon dupe: 360 Lighting Marshall Modern Glam Luxury Table Lamp
Lamp Shades
Bring a comforting hygge aura to your living space with this danish hygge light fixture IKEA LERGRYN lampshade, its handmade, knitted beige design exuding a heartwarming, soft glow.
Our favorite Amazon dupe: kwmobile Puzzle Lampshade
The TRUBBNATE pendant lamp shade from IKEA, with its clean white design, captures the essence of hygge, creating an inviting and warm ambiance in your home.
TRUBBNATE pendant lamp shade from IKEA
Our favorite Amazon dupe: kwmobile DIY Puzzle Lamp Shade
The MÄVINN pendant lamp shade from IKEA, crafted from banana fiber, provides a unique hygge touch to your home, diffusing a warm, calming light that encapsulates the essence of cozy living.
MÄVINN pendant lamp shade from IKEA
Our favorite Amazon dupe: ELYONA Woven Pendant Light Fixtures
Globe Lamps
Add the soothing atmosphere of hygge through IKEA's FADO table lamp, whose minimalist white design casts a soft and cozy glow, perfect for creating serene, comfortable spaces.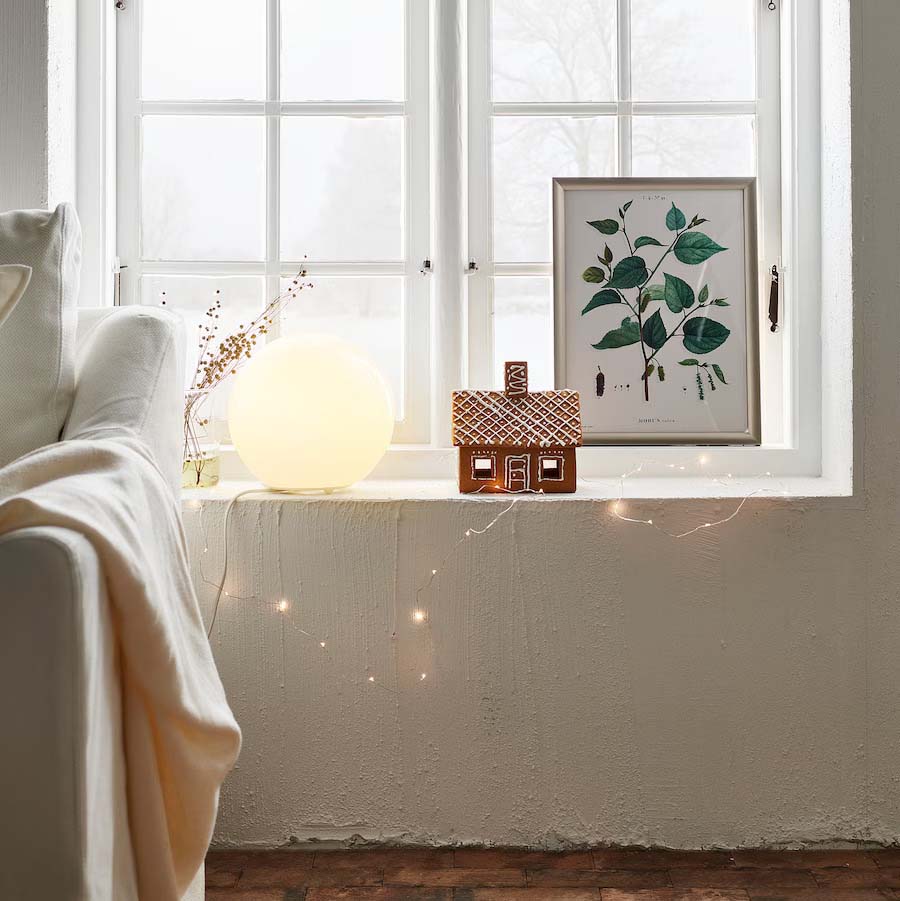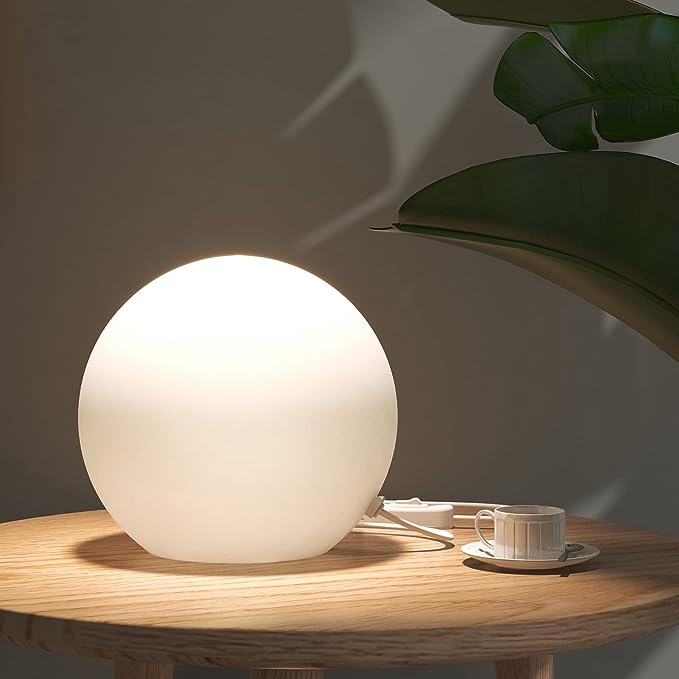 Our favorite Amazon dupe: Rokinii Casa 7.8 Inch Ball Table Lamp with Glass Shade
Selecting the Perfect Danish Hygge Light Fixture from IKEA
Choosing the right hygge light fixture isn't solely about aesthetics. It's also about considering your room size, color scheme, and existing décor. And we can't emphasize enough the importance of choosing the right light bulbs. Always aim for lighting that promotes warmth and comfort without overwhelming your space. After all, hygge is about fostering a sense of happiness and tranquility in your living environment.
Conclusion
Transforming your home into a hygge haven is an exercise in thoughtful selection and a dedication to comfort. With IKEA's impressive range of hygge light fixtures at the forefront, and Amazon providing additional options, creating a cozy, welcoming atmosphere has never been easier. For a wider range of hygge lamps from other stores, check out our post Best Hygge Lamps and Light Bulbs for Maximum Coziness. Here's to finding the right light to shine on your hygge journey!